As one of the country's leading providers of intercity bus transportation, serving more than 100 cities and university campuses in US and Canada, we connect with approximately millions of customers per year.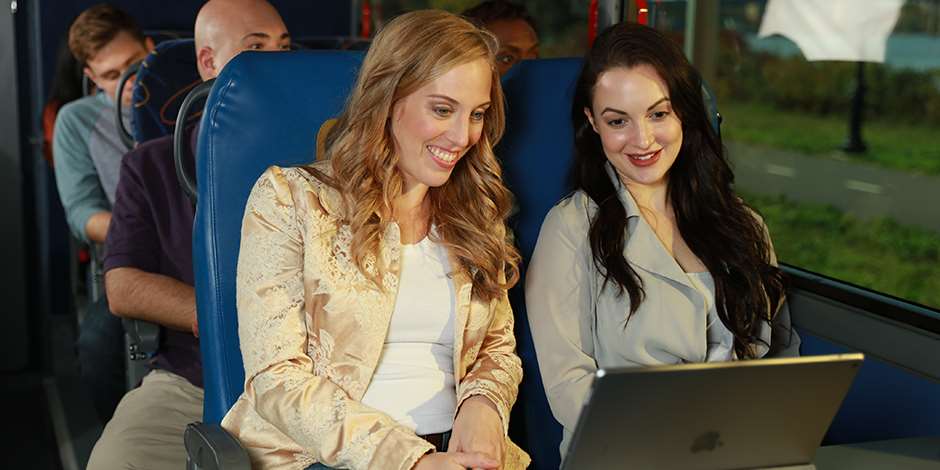 By leveraging our extensive network as well as our onboard and mobile technology, we offer advertisers an exclusive media outlet to reach their target audience.
Megabus advertising opportunities
Our state-of-the-art onboard entertainment system, Megabus RIDE is installed on 232 modern double-decker buses with the capability to deliver onboard screen targeted ad campaigns to your audience at a national, regional or local scale.
Additionally, you can interact directly with your audience through a variety of advertisements on our new mobile platform, Megabus RIDE, providing our customers free onboard entertainment on their trip.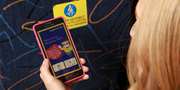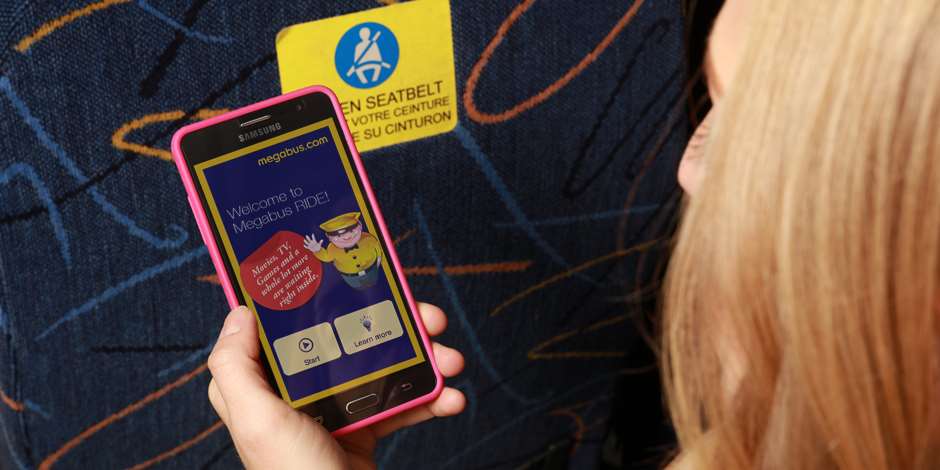 Where will your ad be seen?
Featuring full screen audio and video ads
Interstitial and banner ads
Innovative guest platform Megabus RIDE app
Full screen audio and video ads
Pre and post video roll ads
Interstitial and banner ads
Exclusive tabs
Customizable skin layouts
Target your audience by location
Our extensive network across North America, serving more than 100 cities in the United States and Canada, allows the opportunity for your brand to target specific regions or individual cities.
When choosing to advertise with us, we offer flexibility, allowing you to tailor your communication strategy to meet your marketing objectives.
Contact us today
If your brand is interested in more information regarding specific rates and advertising options, feel free to contact us at megabusmedia@coachusa.com